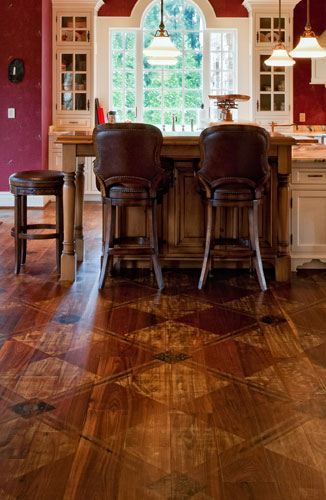 Rehmeyer Wood Floors has been manufacturing custom, wide plank hardwood flooring in southern York County, Pennsylvania since 1995.
We started initially by selling to local homeowners, contractors and builders; we're proud to say now that our floors can be found all throughout the United States and Canada!
Over the years we've continued to add new styles to our Custom Collections and also introduced the concept of Extreme Custom floors for those who desire a one-of-a-kind luxury hardwood floor.
Our ultimate goal is to offer every client a superior quality wide-plank hardwood floor that not only adds beauty and warmth to their home, but value as well.
Click on the links below or in the sidebar to view our flooring options:
• Custom
• Extreme Custom