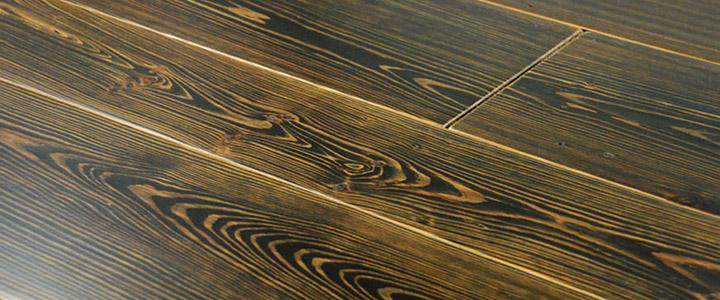 Do you wish your Home or Project to have Historical Significance?
Antique wood is unrivaled in its beauty!! It has the unique patina of age and grace. It has a life of its own that can only be experienced in person.
As wood dries and ages, oxidation occurs creating the patina which is difficult to artificially recreate on new wood. Reclaimed and antique wood also contains true character marks that have historical significance. Most reclaimed wood was created from original stands of old growth forest. Reclaimed vintage wood has unparalleled architectural quality and character. Additionally, most vintage wood consists of old growth beams and timbers which are extremely dense with a high ring count resulting in high structural values.
Reclaimed wood has been seasoned by time. It has low moisture content which leads to stability as it reduces the tendency for the wood to shrink. The use of recycled wood is consistent with Rehmeyer Wood Floors' environmentally friendly processes and our desire to support the sustainability of the remaining stands of old growth forests. The use of reclaimed wood reduces the pressure to harvest these old growth trees.
When historical structures are demolished, a piece of history is lost. Retaining and preserving the structure's history through recycling its wood and using it in our vintage reclaimed wood flooring and wood paneling is an honor that brings true satisfaction.
Rehmeyer Wood Floors' craftsmen will help you recreate history with authentic reclaimed wood customized to your application.