Rehmeyer Wood Floors offers a variety of accessories & related products for your custom hardwood flooring. Whether you are looking for matching floor vents or are in need of matching casings, crown, chair rail and base mouldings, we can help ensure your custom flooring is the perfect accompaniment for your project.
Floor Vents: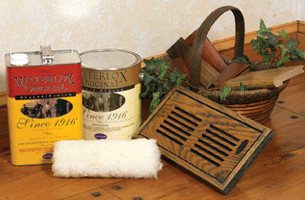 Stock & Custom floor vents are offered in 37 different species. We can also match the style of your vents with any of our collections. To order your matching floor vents simply measure the duct openings and provide us with the appropriate dimensions.
For more info visit www.allamericanwood.com
Note: We can also customize your vents to match our Old Trail, Legacy and Authentic Hand Scraped Collection floors.
Tung Oil Finish Applicators:
100% pure lamb's wool finish applicators are available in 10″ block pad kits. The 10″ refill applicators are also available.
Underlayment Paper:
A moisture vapor barrier paper is recommended in the proper installation of every real hardwood floor. We carry rolls of moisture vapor barrier in stock that cover approximately 500 square feet per roll.
Spline: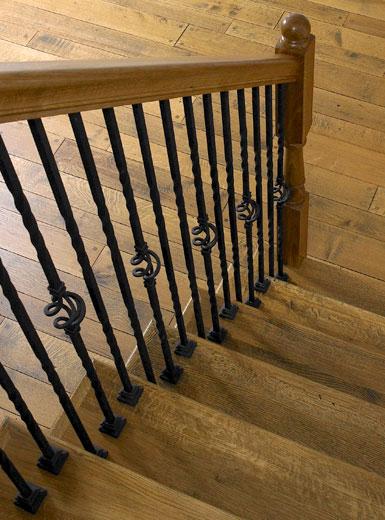 Spline or Slip tongue is used when changing direction of your flooring. Available by the linear foot.
Casings, Crown, Chair Rail and Base:
Casings, Crown, Chair Rail and Base mouldings are stocked in Red Oak and Poplar, but can be custom quoted and milled out of any available species if quantity is substantial.
Wainscoting Package:
Wainscoting is stocked in Red Oak and Poplar. The package is sold as a 6-piece kit including the wainscoting, 3-piece base, and a 2 piece top cap.
Feature Strip:
Feature Strip is available in Maple, Purple Heart, Walnut, Hickory and Red Oak . Other species can be custom quoted and milled if quantity is substantial.
NOTE* We will customize your additional accessories to match one of our Custom Crafted Floors.