White Oak – Excellent Choice for Contemporary Wood Floors
The newest trend in wood floors is gray wood floors. Gray floors can create a more modern, formal feeling in your home or a fresh, casual, laid back vibe. White oak is a good choice as it typically has a soft grey tone when finished with a clear water based finish. This tone can be enhanced with a French bleed process. Once the color is achieved finishing with a clear water based environmentally friendly product such as PolyWhey will protect the wood and prevent it from yellowing over time.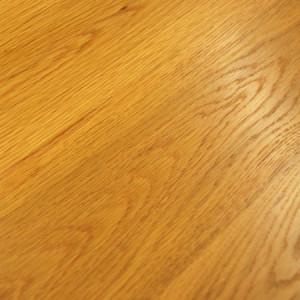 White Oak – Prestige Collection
The Prestige White Oak floors are a classic choice for just about any style of home or décor. This clear grade White Oak flooring has a beautiful elegance that compliments new construction, remodel projects, or restorations. The blonde undertones of our Prestige White Oak makes decorating fun and easy, while its relative hardness and stability make it a very practical selection as well. View the full Prestige Collection.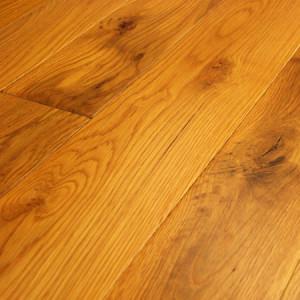 White Oak – Pioneer Collection
Our Pioneer Collection White Oak maximizes the graining and overall character marks in this traditionally rustic style floor that would also look great in an eclectic or contemporary home. You'll have beautiful sound knots that will add tremendously to the natural style of this floor. White Oak is hard and fairly stable, making it a great choice for families, pets, and high traffic areas. Our personal favorite with this style is to add the Soft Edges and Tung Oil finish for a timeless and classic look you'll be proud to show off. View the full Pioneer Collection.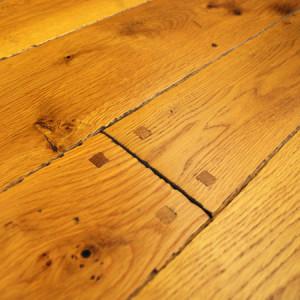 White Oak – Old Trail Collection
White Oak milled into our hand-distressed Old Trail Collection flooring truly crosses decorating and generational lines. This floor is the perfect choice for families with children, pets, and high traffic areas. Our Accent Color highlights the natural character and grain of the wood as well as the distress marks which help to camouflage daily wear and tear. Our Old Trail White Oak flooring has also been the go-to floor style for mature homeowners looking for a high quality, custom milled, unique, handcrafted floor while designing their "empty nest." View the full Old Trail Collection.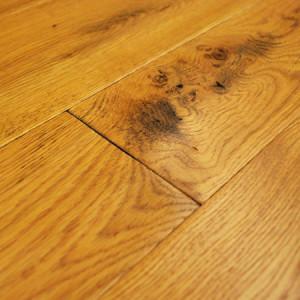 White Oak – Legacy Collection
Legacy White Oak is a great character grade floor that works well for new homes or renovations. Its gentle, replicated foot-worn styled surface makes a strong statement with its subtlety! This specially crafted White Oak floor can be reminiscent of Colonial times, being raised on an old farm, or truly be a reflection of bygone days that bring back wonderful memories. View the full Legacy Collection.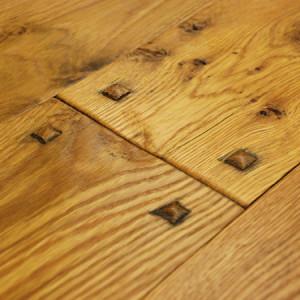 White Oak – Authentic Hand Scraped
Our classic hand scraped White Oak, with its warm amber hue, natural character, and authentic hand scraping, can transform any room into an experience! Our craftsmen scrape plank by plank to create this White Oak masterpiece that celebrates the knots, grain, and overall character. View the full Authentic Hand Scraped Collection.